Yesterday, we went to Tagaytay for Breakfast. At Antonio's. For a change, we went up early. You know, when the air is still chilly and there's still a bit of fog. We went straight to Breakfast at Antonio's.
Well actually, straight is not accurate. I got caught up enjoying driving a bit too much and somehow ended up to the end of SLEX. So I had to backtrack via the back roads and ended up at the far end of Nuvali. Thankfully, the guard allowed us to pass through after some good-natured chit-chat ;)
So anyway, we did finally get to Tagaytay and Breakfast. It was already crowded when we got there. But we we're able to park and get seated reasonably easily. Ordering and getting the food served took a bit longer. But not too long either.
I ordered Beef Roesti. Per Wikipedia: Roesti or Rösti is made with coarsely grated potato, either cooked or raw. Depending on the frying technique, butter or another fat may be added (and usually salt and pepper). If not, oil is used for the frying. In this case, it is fried to crunchiness and topped with roast beef, poached eggs, and cheese.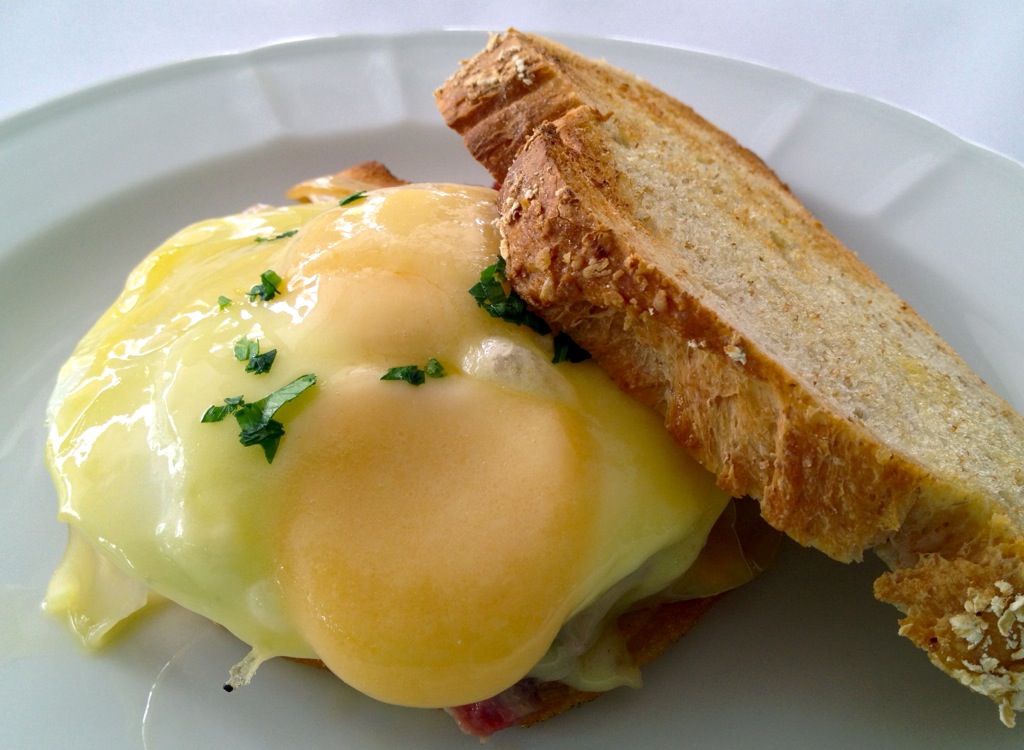 Michelle ordered Eggs Hemingway, a variation of Eggs Benedict. Per Wikipedia: Eggs Benedict is an American dish that consists of two halves of an English muffin, topped with ham or bacon, poached eggs, and Hollandaise sauce. With Eggs Hemingway, smoked salmon is used instead of ham or bacon.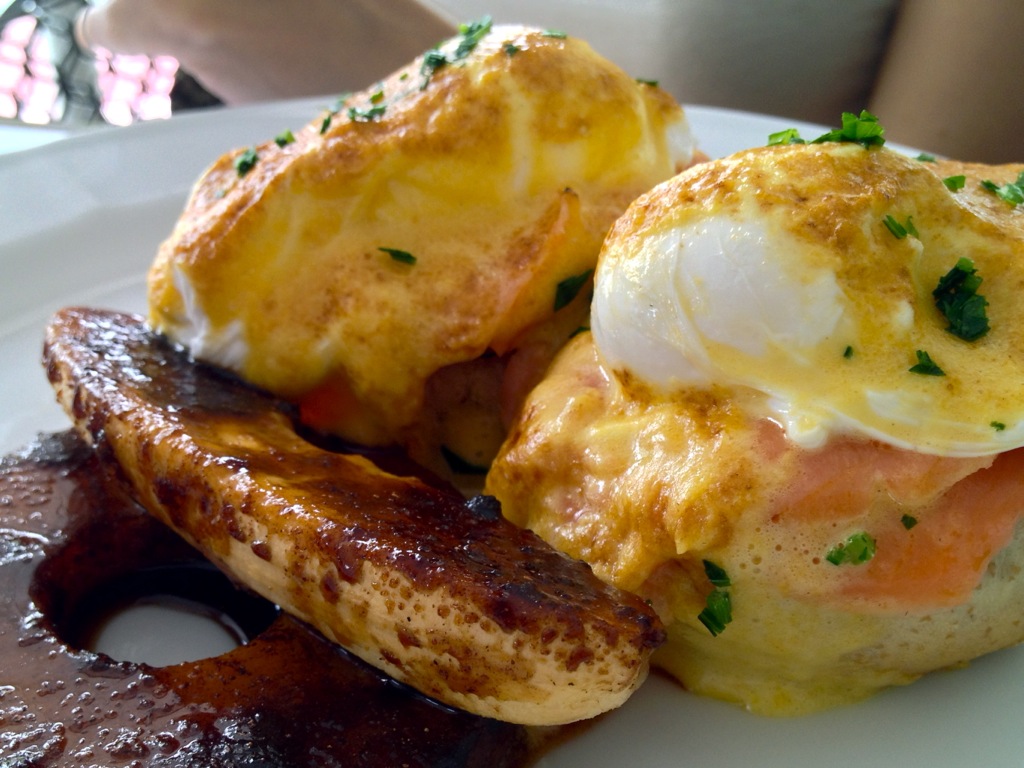 Both our sevings were large, tasted great and were a wonderful departure from the usual simple breakfasts like something-silog or something sandwich. They're a bit harder to prepare which should be part of the reason they're expensive. The other reason is, I expect, the general expensiveness of everything in Tagaytay.
Service is generally good and the staff is quite attentive. But there are occasional lapses such as when it took a long time to get an extra slice of bread. One slice. We followed it up and the waitress said it's been punched in. And yet it wasn't on our initial bill. So we actually had to ask them to re-check and recompute. And there there's the missing staff at their shop.
Good place for when you feel like a special breakfast (and willing to pay the price). But can certainly still be improved.